Website Design and Development Portfolio
Throughout the years, iDesign Studios has created custom websites for a wide range of businesses, industries, and organizations.
Below is a sampling of those sites.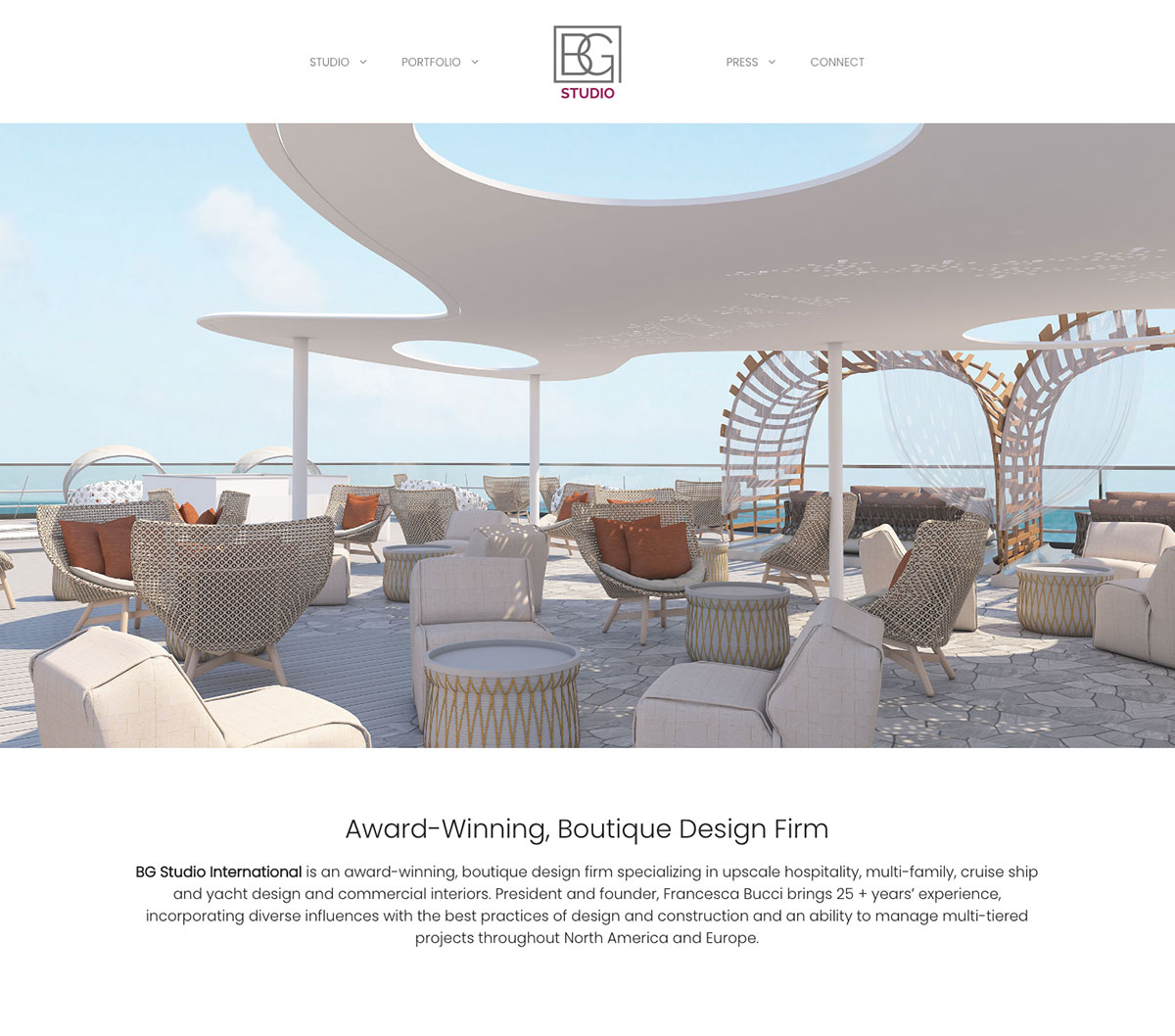 BG Studio International
Custom WordPress Theme Design & Development
Selene's skills go beyond technical expertise. She is creative, efficient, extremely responsive, and detail-oriented. Selene re-built our website over an existing platform that was quite difficult to navigate. She transformed our site and made it fast, efficient, and very attractive. Thank you, Selene!
LifeShine Coaching & Consulting
WordPress Theme Modification
Selene has been my partner in website design & development for 15+ years, and she is the absolute BEST. She recently did a major website redesign for me, and I couldn't be happier with Selene's professionalism and expertise. Her level of caring and customer service has consistently made me feel loved and supported throughout the years, which is the greatest gift. If you're looking for a shining star to support the design & development of your website, be sure to connect with Selene!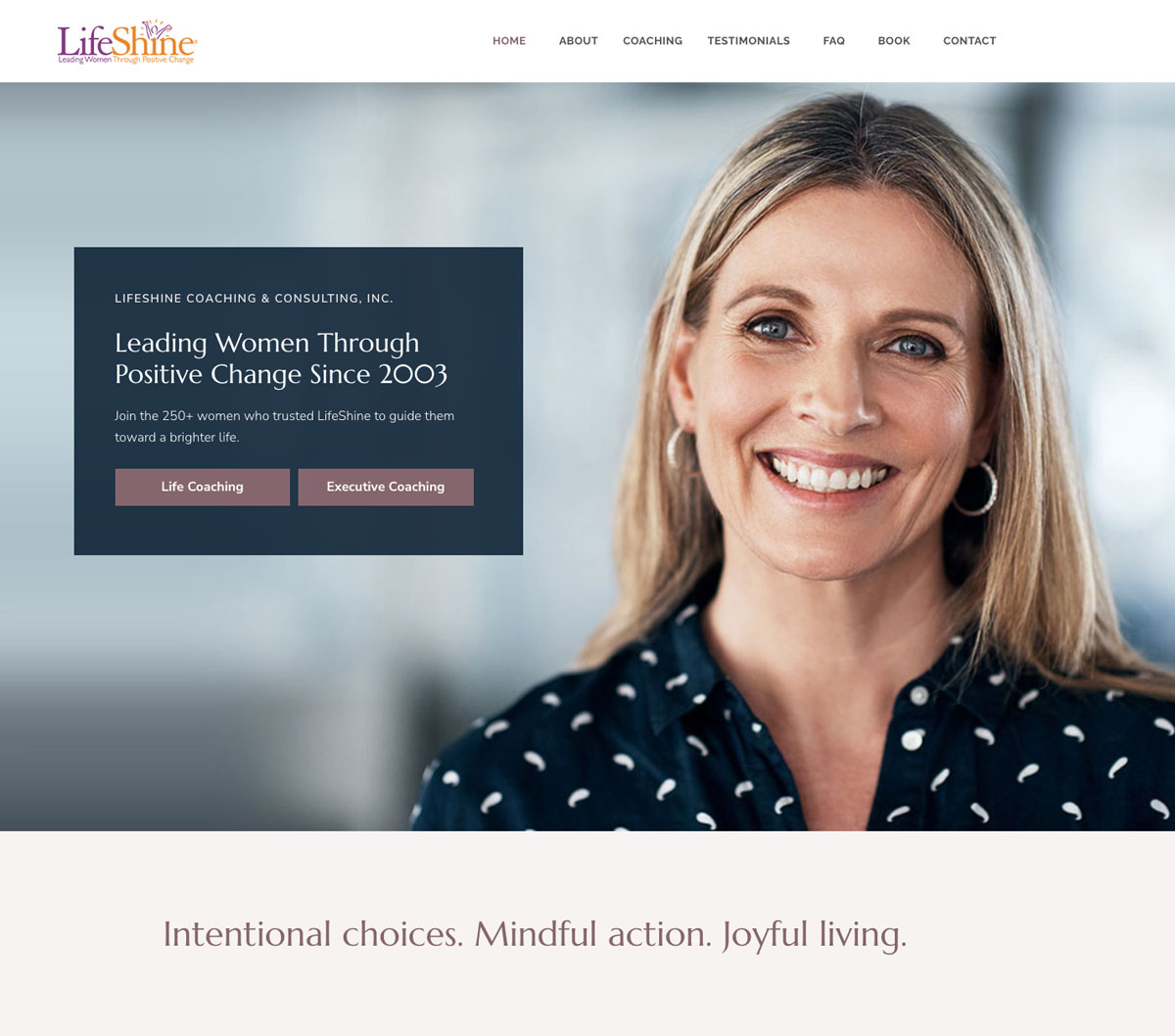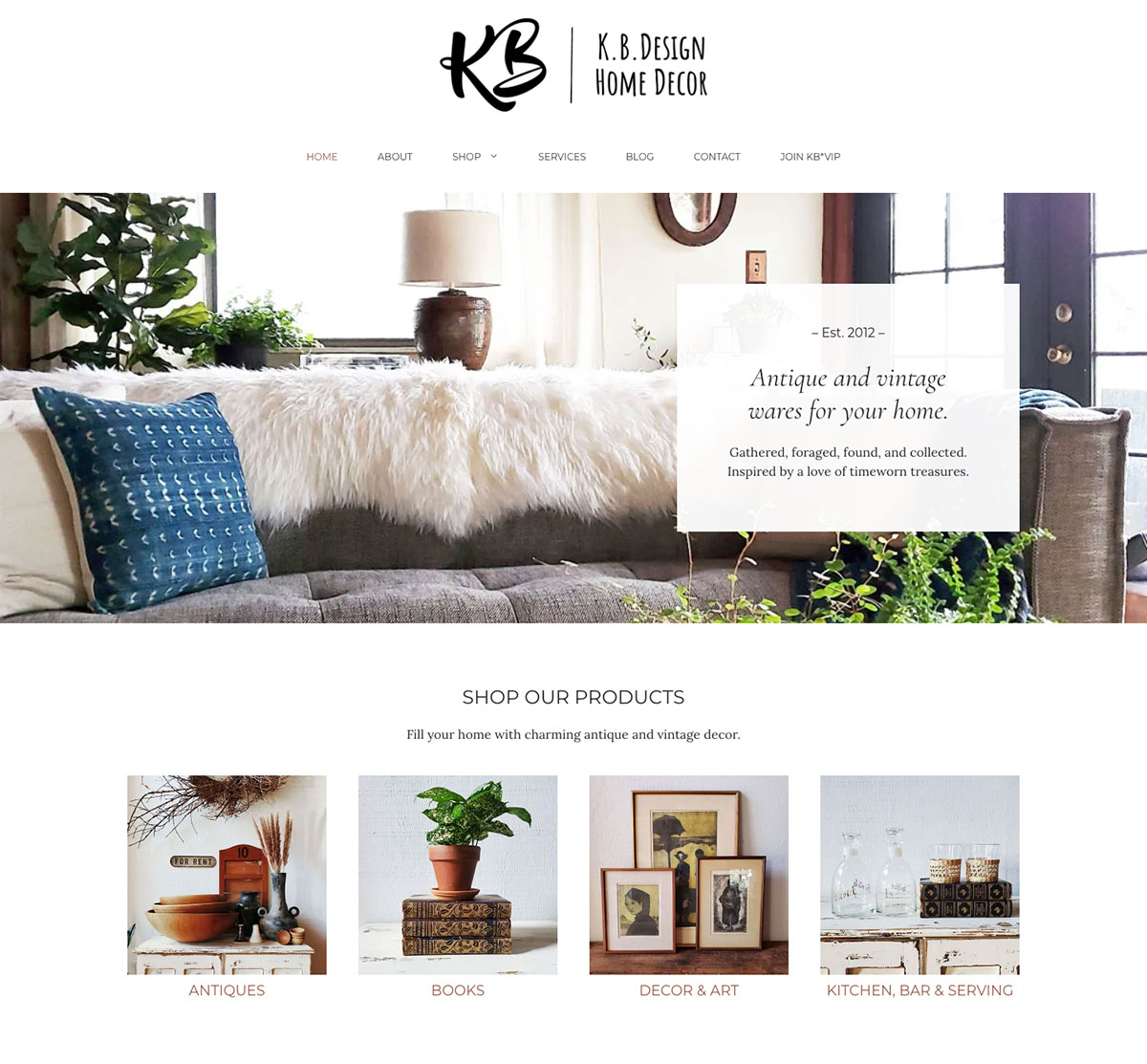 KB Design Home
WordPress Theme Modification
For so long, I hesitated to bring my business online because it seemed like such a daunting task. Selene took every ounce of that trepidation off my shoulders. I was able to show her several examples of sites I liked and give her a few ideas and requests that I had for mine. She took all of this input and turned it into a stunning website site for me. Selene is so easy to work with. She explained things on my level and helped me through anything I found confusing. I wish I had taken this step a long time ago!
AR Intentions
WordPress Theme Modification
Selene at iDesign Studios embodies everything you would want from a web design organization: highly creative, expert technical knowledge, organized, and top-notch customer service. I look forward to working with her again in the near future.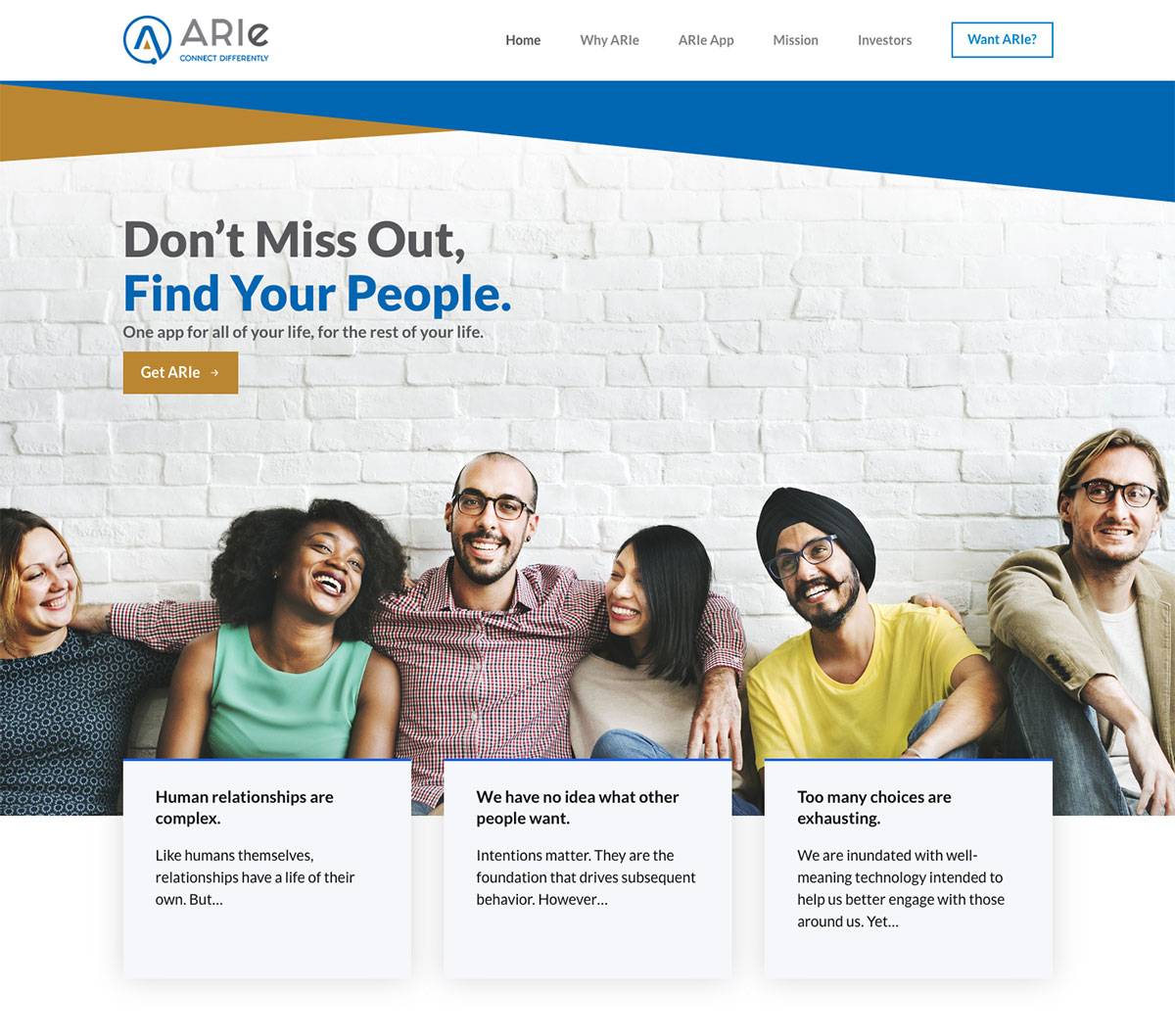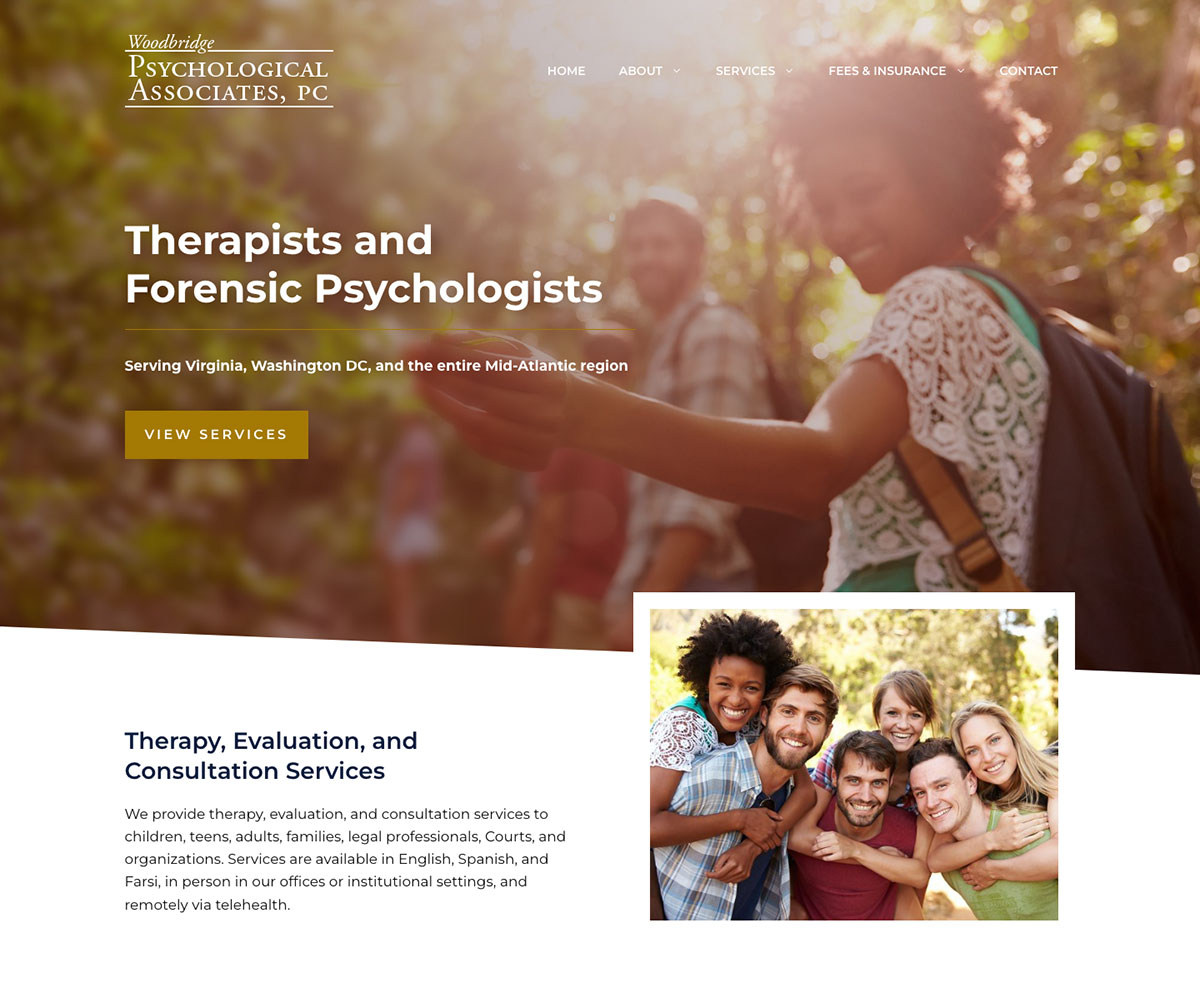 Woodbridge Psychological Associates, PC
WordPress Theme Modification
We could not be happier with the excellent work that Selene did for our business and for our site! She was personable, was able to understand our needs, and provided pitch-perfect deliverables – on time, and with outstanding quality.
Adams on Contract Drafting
WordPress Theme Modification
Selene has handled all design and maintenance work for my website for almost 10 years. We recently redid the site entirely, and I'm delighted with Selene's contribution: the site looks impeccable, and it runs much faster. Selene has always been knowledgeable, responsive, and personable, and she has gone out of her way to be helpful.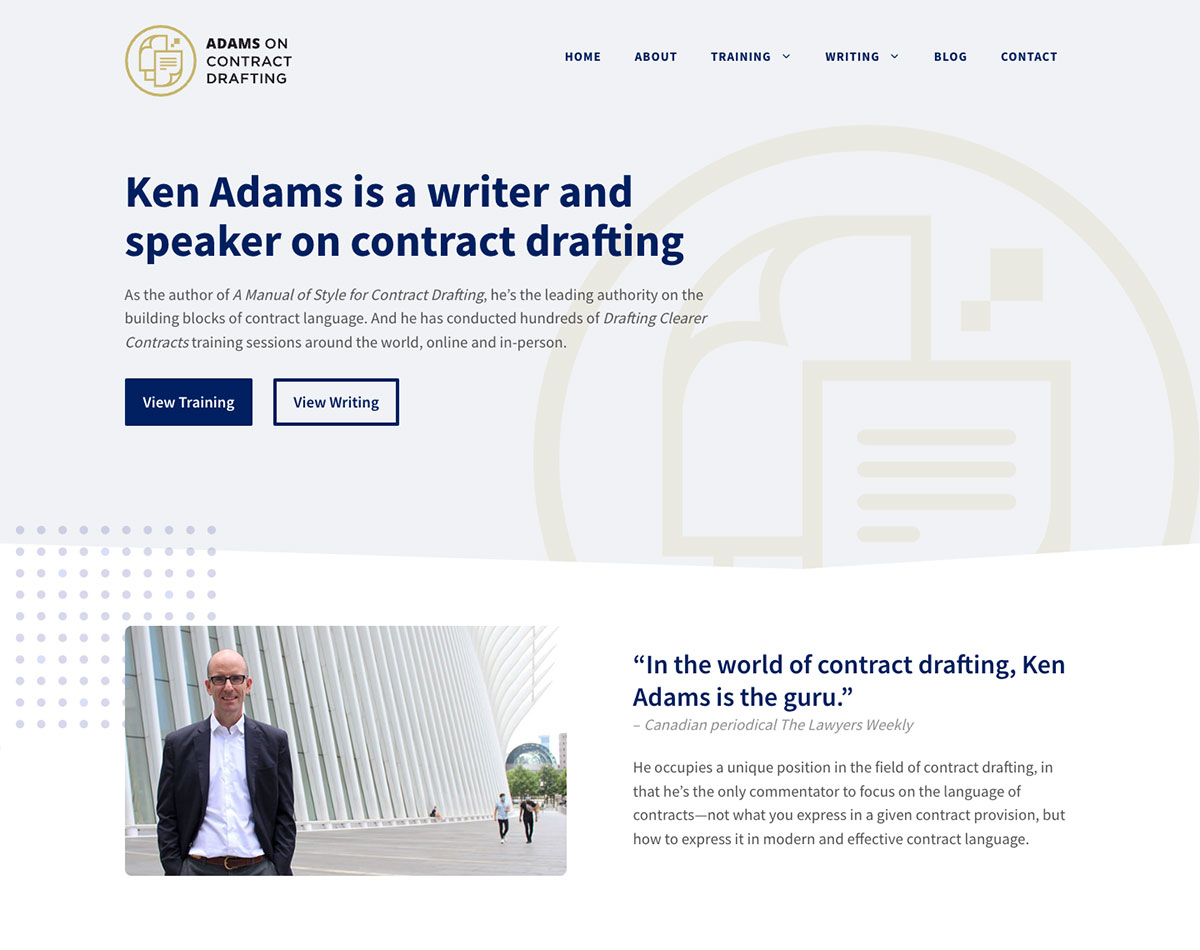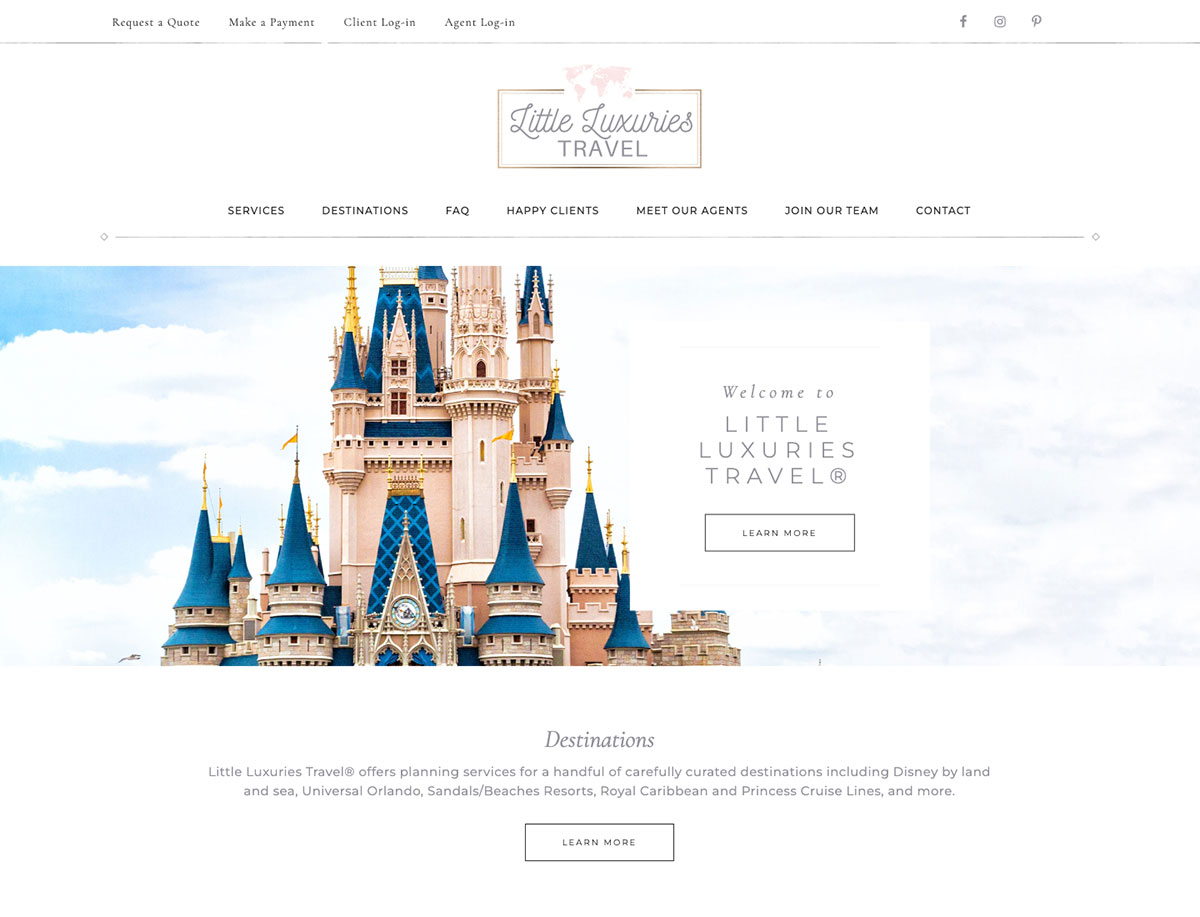 Little Luxuries Travel
WordPress Theme Modification
Working with Selene was an absolute pleasure. She listened to my wishes but also anticipated things I might want to incorporate, delivering an end result that exceeded my expectations. From start to finish, the experience was excellent. I would recommend her services to anyone!
Regain Your Space
WordPress Theme Modification
After starting my professional organizing business, I contacted iDesign Studios to design my website for me. Having no clue as to what I even wanted, I gave Selene free reign to design it. What she came up with was a very sleek, clean, and sophisticated website that I absolutely love and have received many compliments on.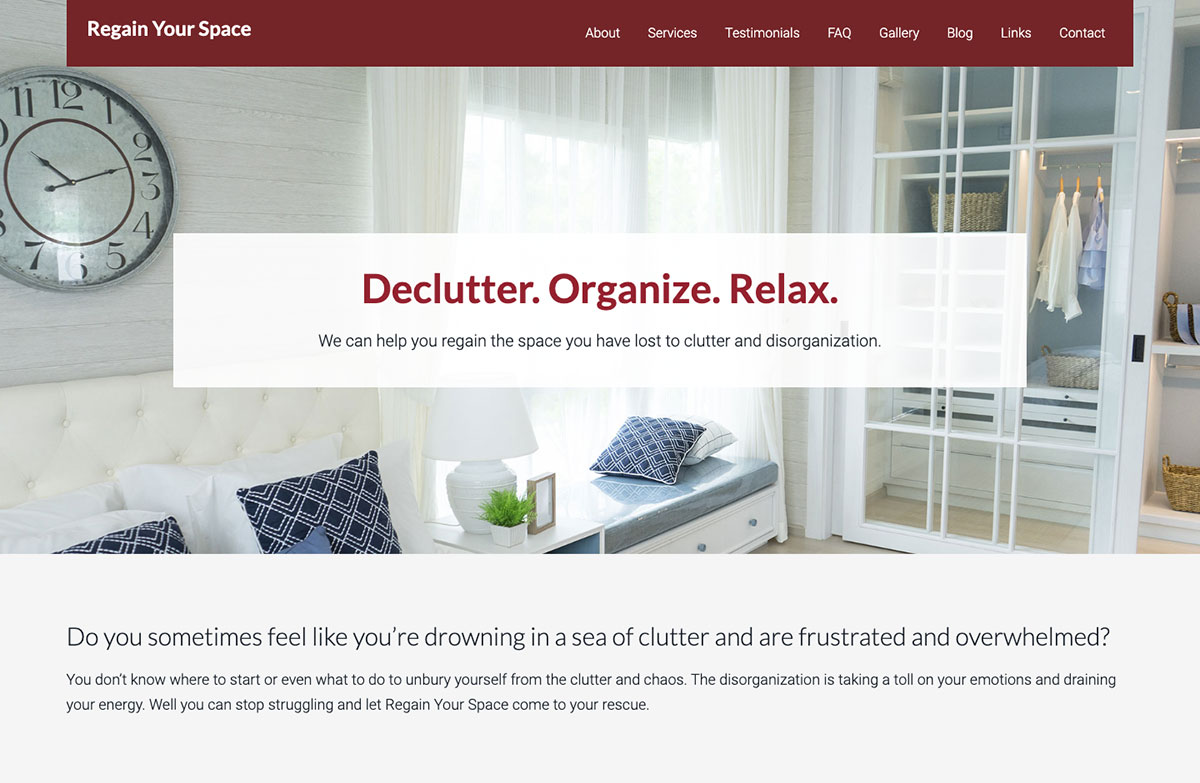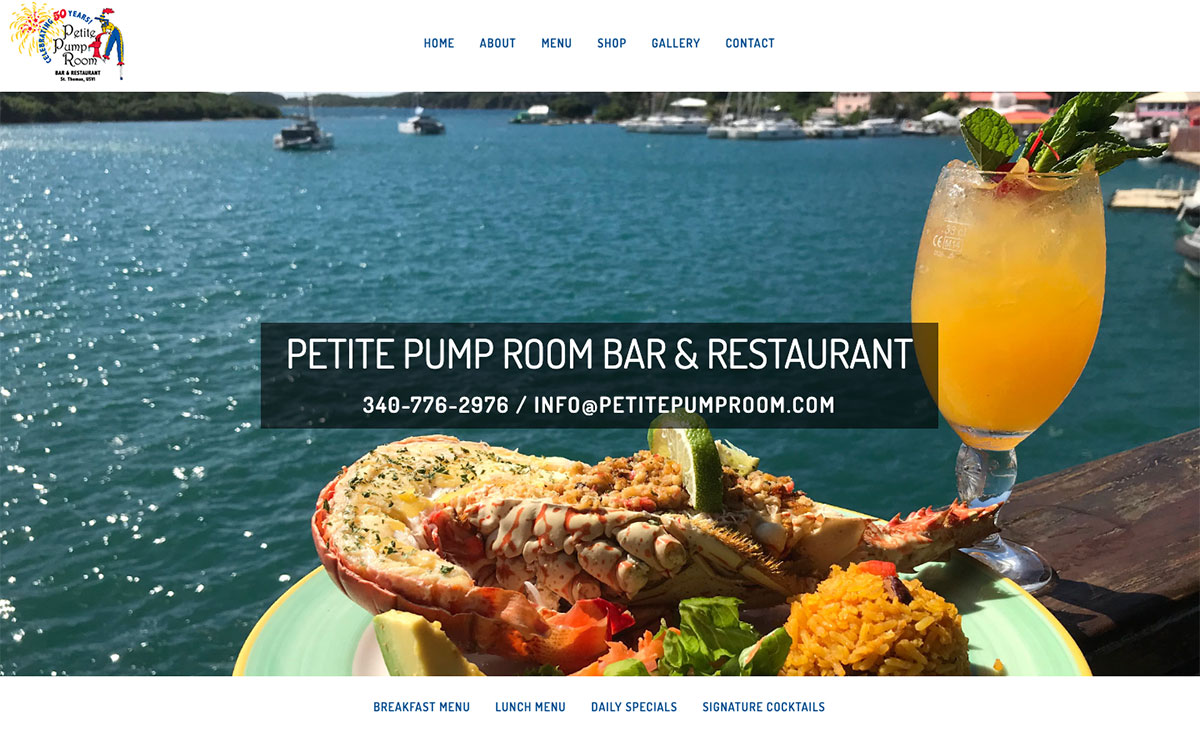 Petite Pump Room Bar & Restaurant
WordPress Theme Modification
Selene is innovative and pays attention to detail in her web designs. She is very responsive to the customer's needs and makes sure that the key selling points stand out. If you are looking for a creative website, Selene at iDesign Studios is definitely the one!